If you've ever walked through Frontierland in the Magic Kingdom, chances are you've noticed the building housing the Diamond Horseshoe. Additionally, chances are that the doors were closed, and you bypassed it without much thought.
The Diamond Horseshoe is the East Coast version of Disneyland's Golden Horseshoe Review. As the Golden Horseshoe was one of Walt Disney's favorite places to be in the park, it stands to reason that it was also included in plans for the Florida park. The Golden Horseshoe is still going strong - and it provides daily entertainment in the form of Old-West Saloon style singing and comedy alongside down-home quick service cooking.
While the Golden Horseshoe still provides daily shows and meals, the Diamond Horseshoe's run hasn't always been so smooth. For a time just after the park opened, it was a packed-house for the Saloon-style entertainment and refreshments. People arrived early to get tickets on Main Street to ensure a view of the entertainment. Standby was very difficult to get in terms of viewing this show (something we experience now with Anna & Elsa, Seven Dwarfs Mine Train, and Be Our Guest). It changed names a few times over the years - Diamond Horseshoe Jamboree, Diamond Horseshoe Saloon Revue - but in the long run, for various named reasons, the company decided to close the doors on this unique experience.
The Diamond Horseshoe has operated only seasonally since 2003 as a Quick Service location, and it has occasionally housed meet-and-greets for Woody, Jessie, and Bullseye. Even when it was open seasonally, it really was only during peak lunch hours. One trip, we happened upon the doors being open, and we were excited for the opportunity to sit and dine in this really neat space!
The food was tasty, and you could see by walking around that it would have been a fun and intimate atmosphere for a stage show. Of course, one could never count on being able to dine there. Until 2016...
This year, we were excited to learn that the Diamond Horseshoe would host a 1 Table Service credit meal throughout some of the summer months! Knowing the history of this place, and of course being curious, we quickly snagged a reservation for our May trip. We weren't disappointed.
The service was good, and the food reminded us a lot of the Whispering Canyon Cafe at the Wilderness Lodge (one of our favorites). Food comes served family-style with favorites like baked beans, corn bread, ribs, pulled pork, beef brisket, turkey, mac and cheese, and corn on the cob. Dessert was a campfire s'mores brownie - YUM!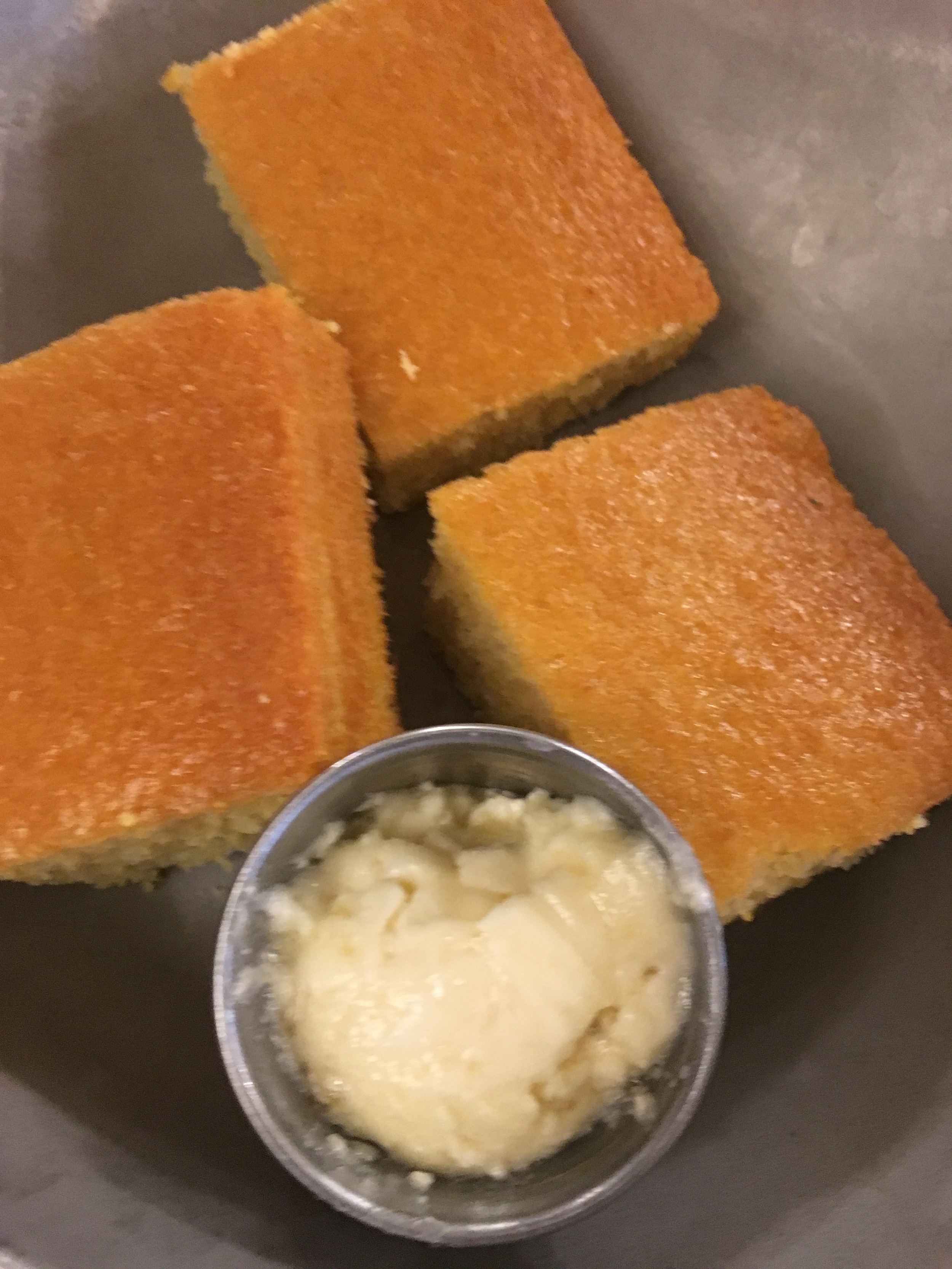 All-you-care-to-enjoy, including dessert! I really enjoyed my dining experience as well as the food. The place was by no means crowded, so it was a nice escape from the heat and crowds. Currently, this is only a temporary dining experience scheduled to end this summer. I truly hope they decide to keep this option around, though!