Well it's been about 2 weeks since my first amazing journey to Pandora -- the World of Avatar. And I've gotta say... I can't wait to go back! With all the hype about Star Wars Land, it seemed to me that things were pretty quiet on the Pandora-front. I'm always excited to see something new, though, and so I've been not-so-patiently waiting for what was promised to be a spectacular new land in Animal Kingdom. And then... I was privileged enough to be invited to the media event!
From the first moment we walked in, I was totally immersed. Completely and utterly amazed. Stunned. The Imagineers truly were able to bring the Valley of Mo'ara to life. The floating mountains, beautiful flora, and gorgeous water features were so amazing to look at. I loved speaking to the Cast Members working with "Alpha Centauri Expeditions"... they were all truly in character, telling us details about what each plant was.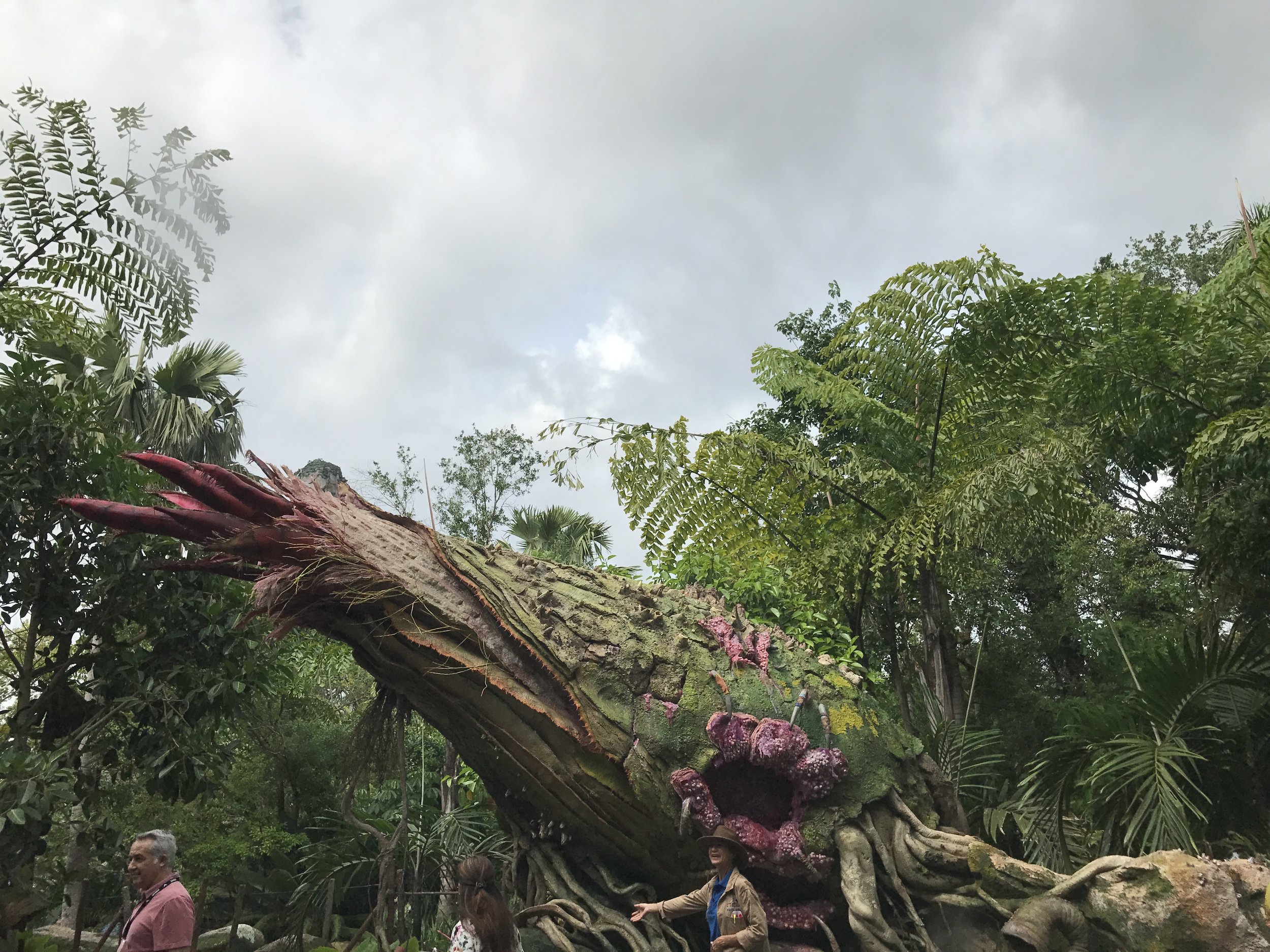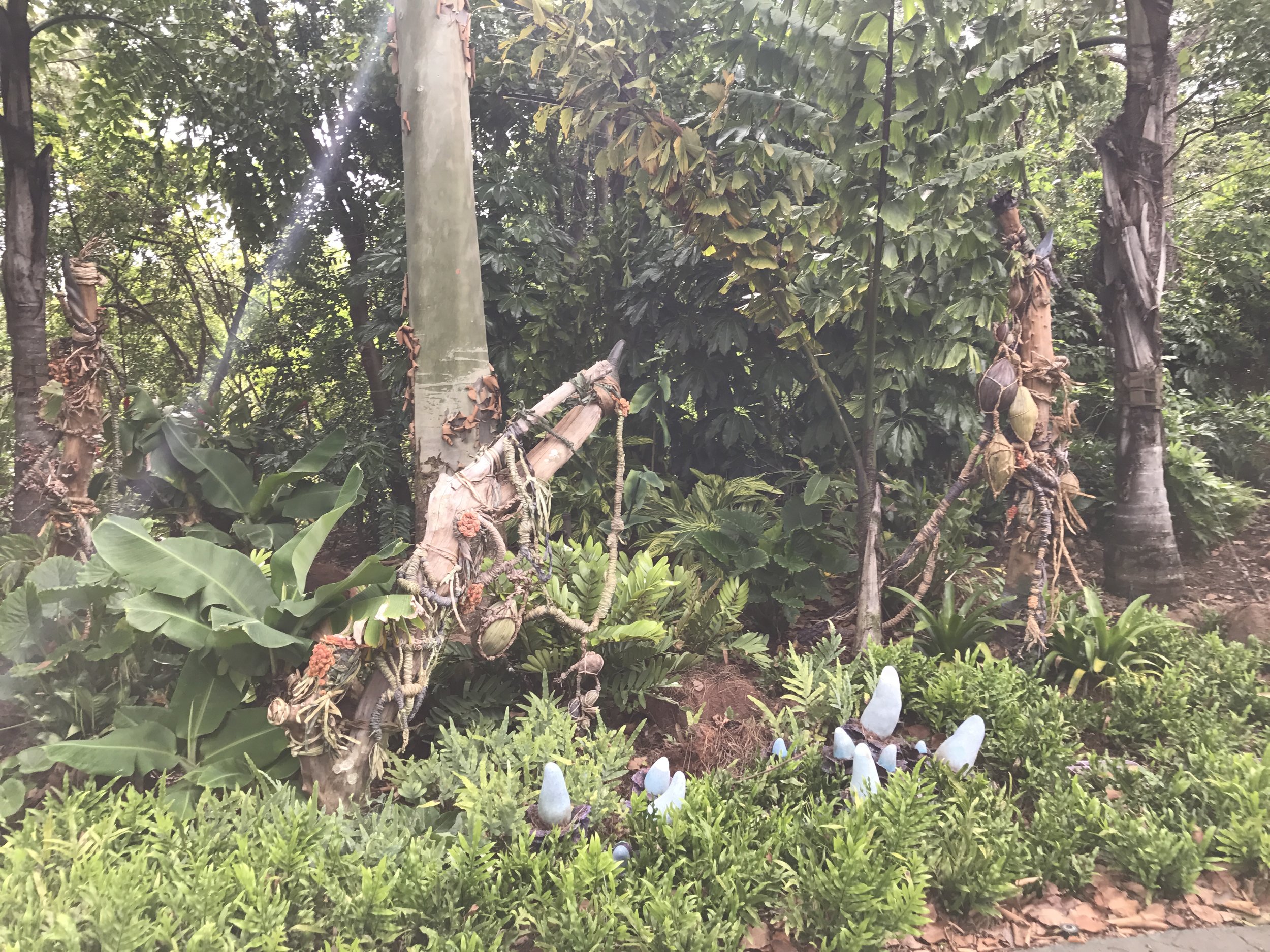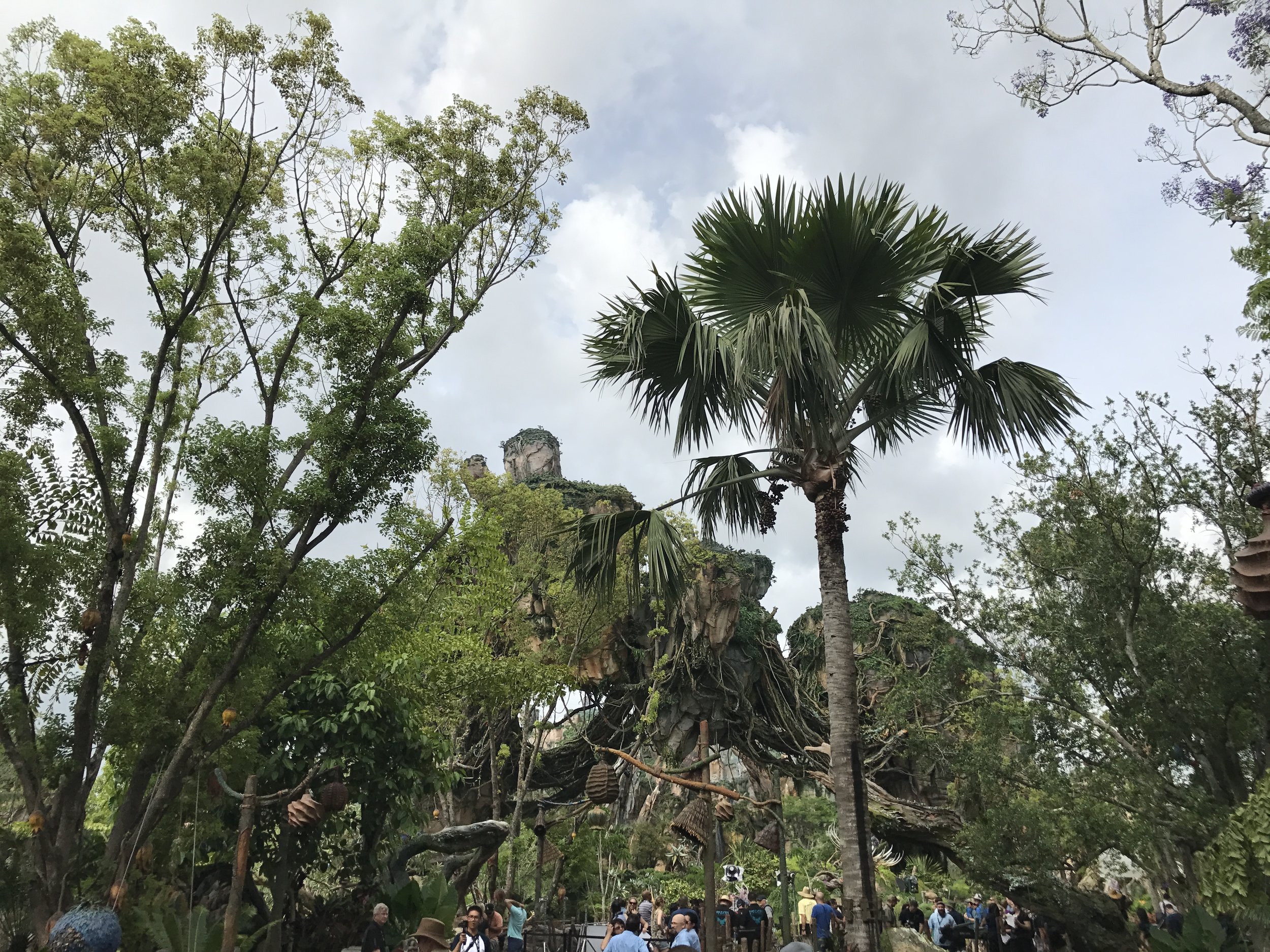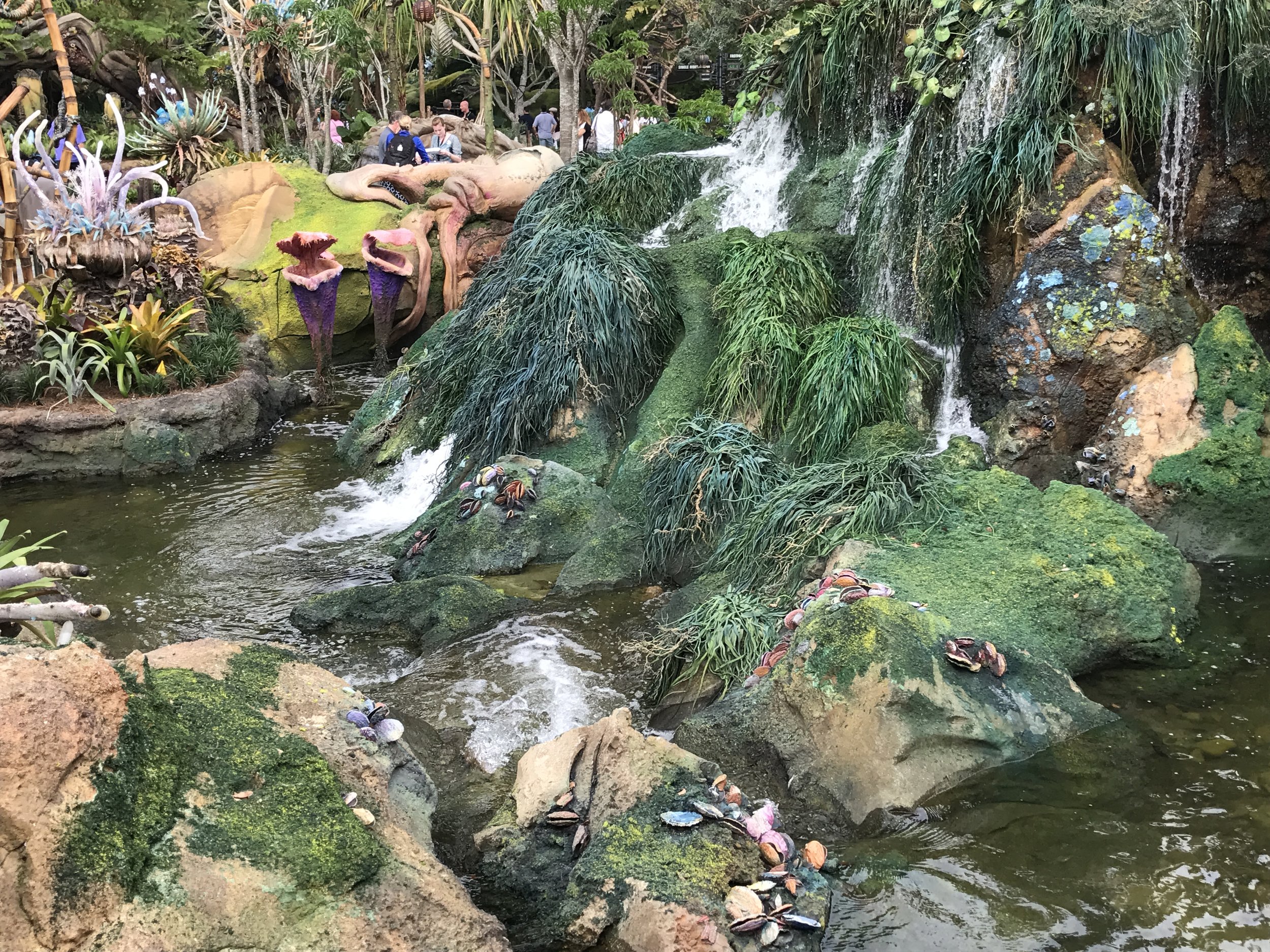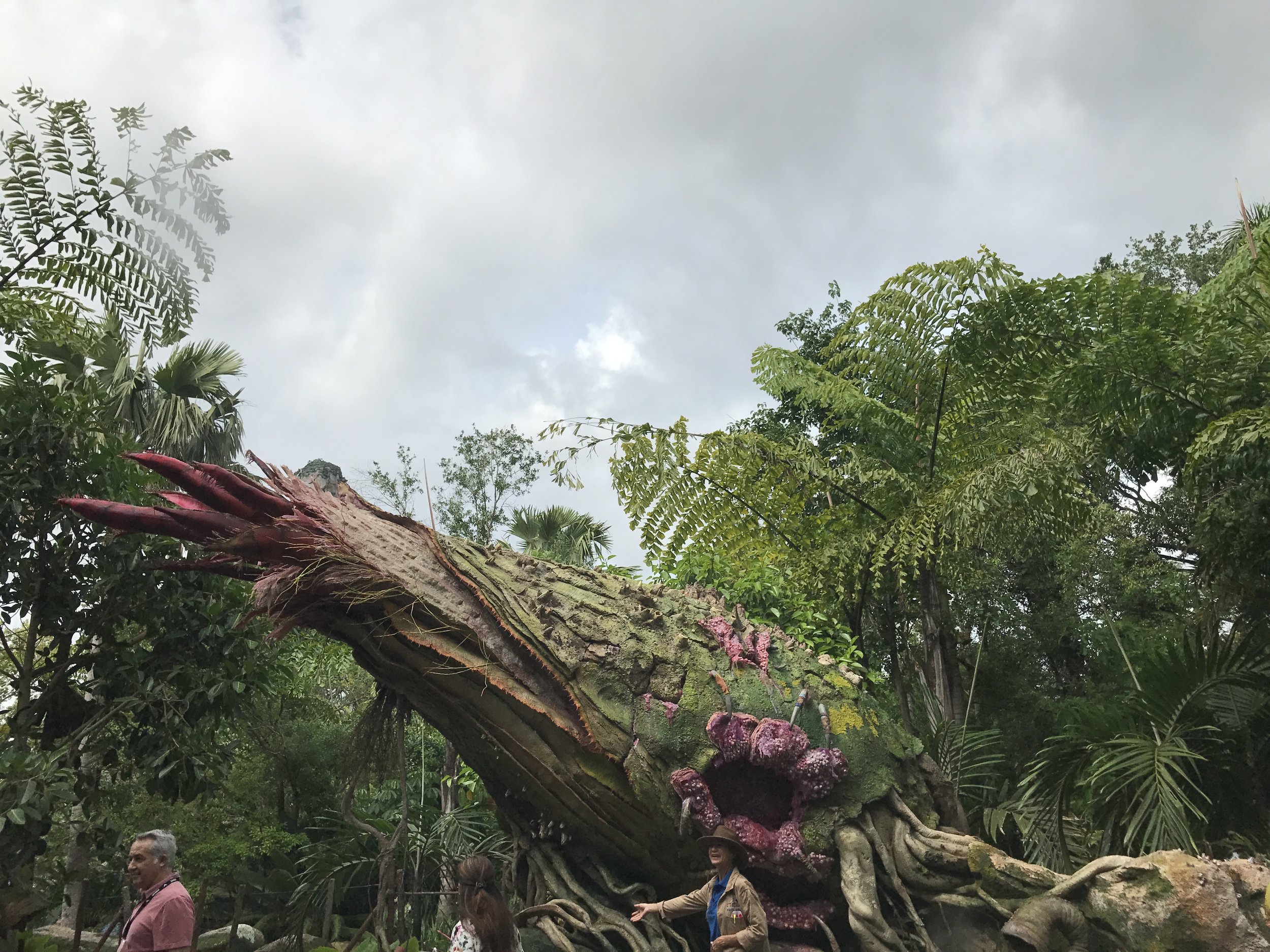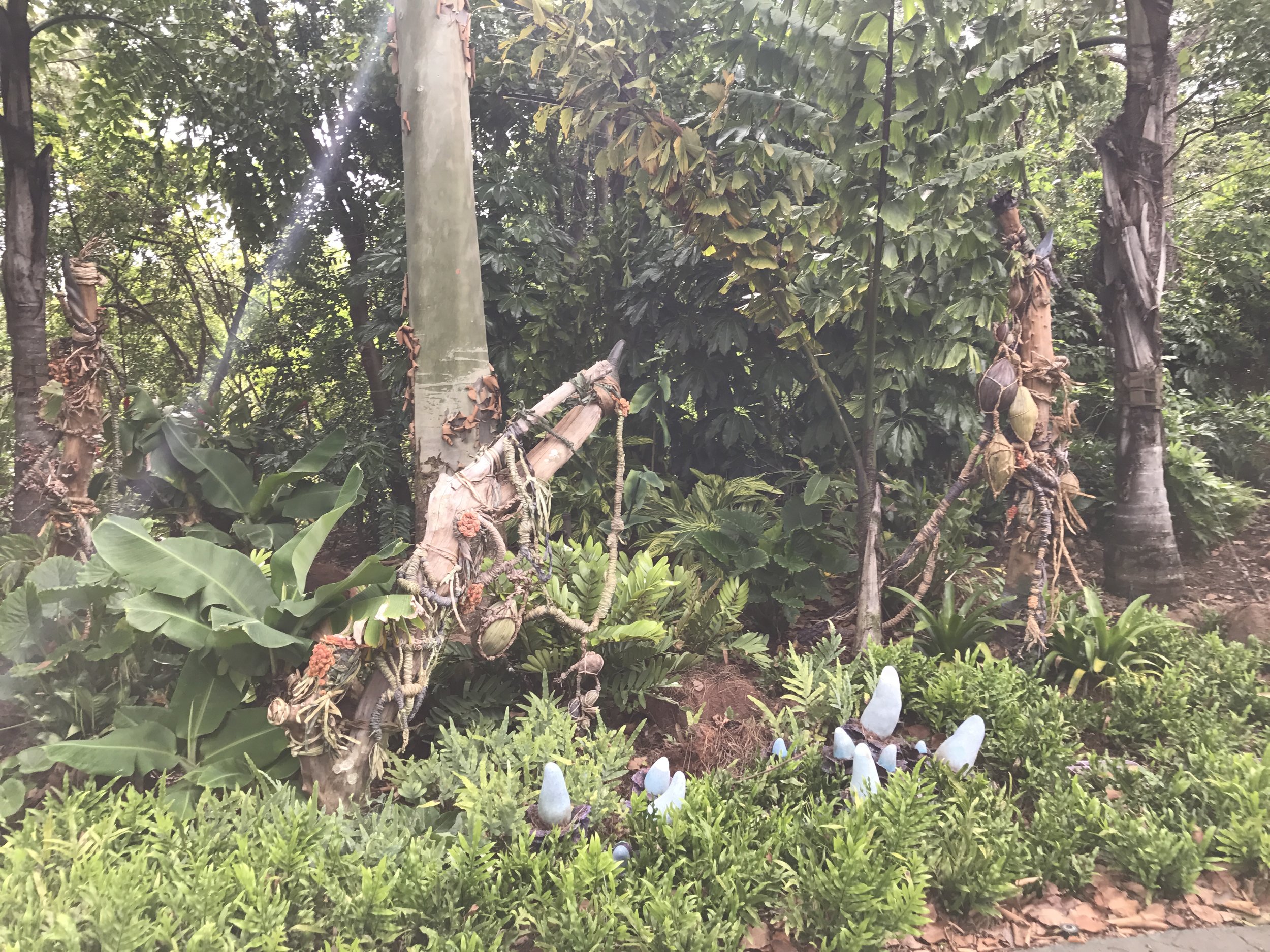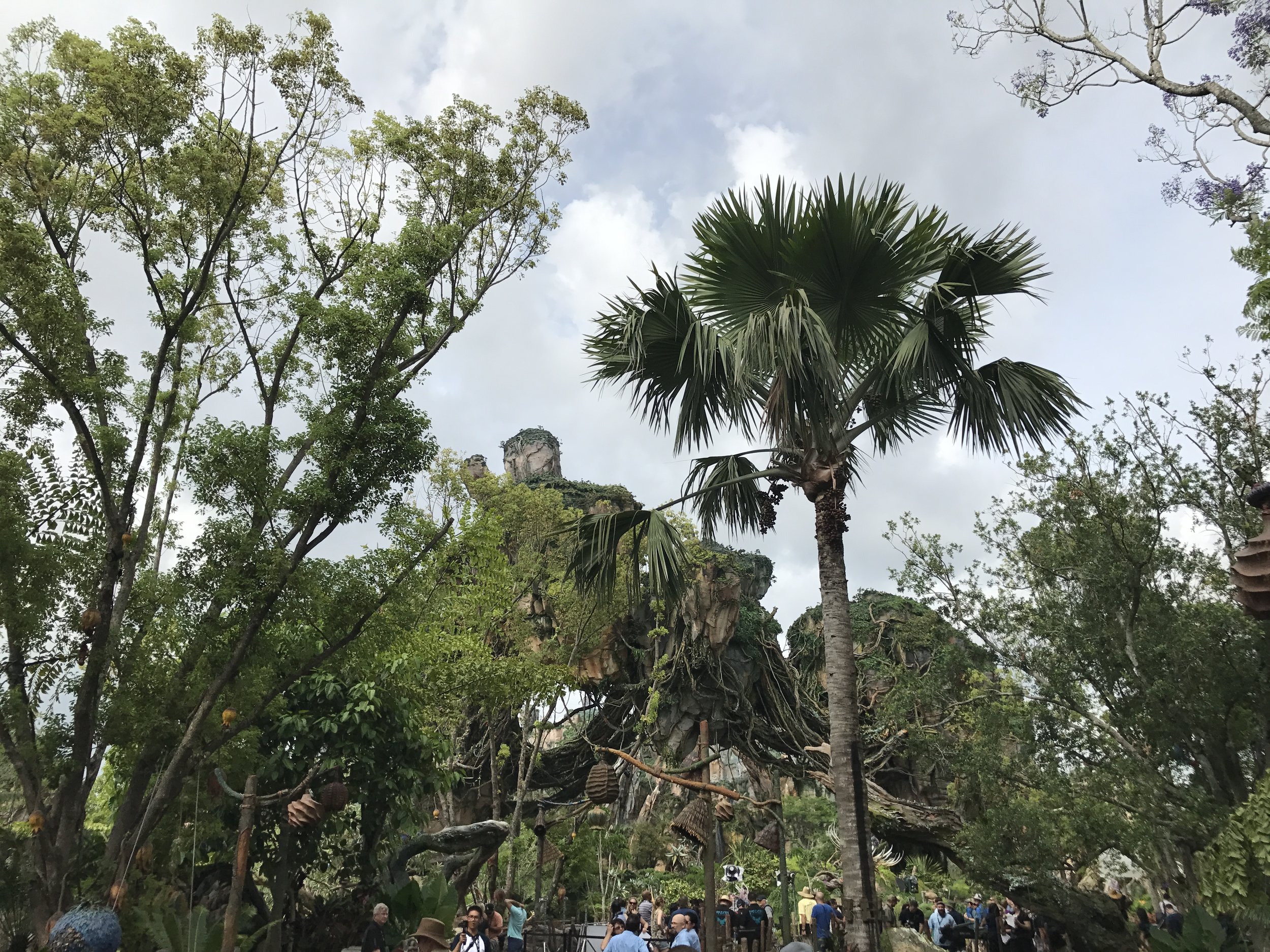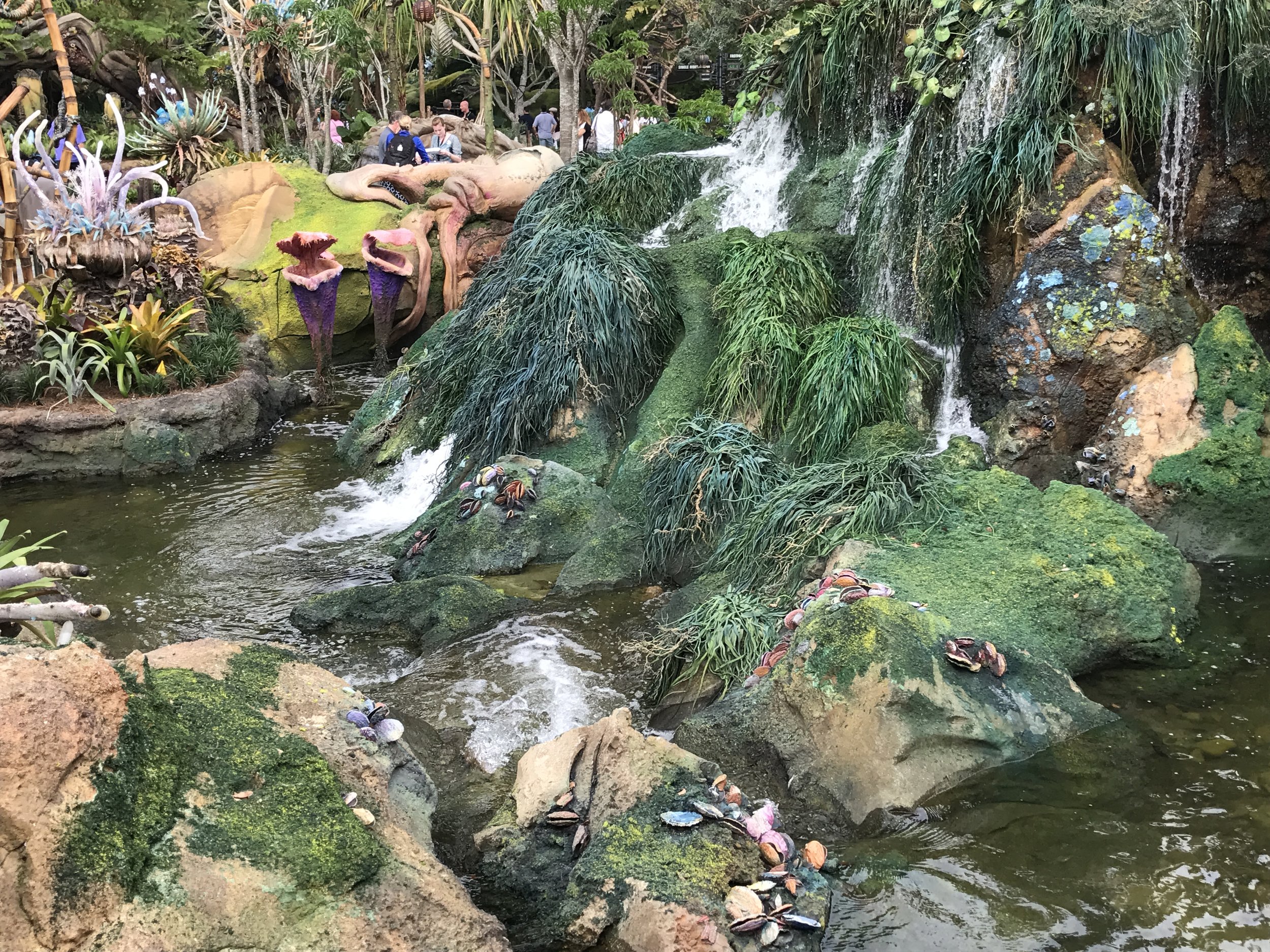 So a bit of back story: Alpha Centauri Expeditions is the company that transports humans into Pandora, helping us to view and experience the culture of the Na'vi. In fact, they are the ones who sent me my invitation!
One of the features in this new land is "Flight of Passage". In the Na'vi culture, riding a Banshee is a rite of passage - and so of course this is something I had to Sivako ("Rise to the challenge" in Na'vi) and experience for myself. OH MY GOODNESS. I have to say that I have a new favorite ride. All of the hype is absolutely true! I'm not normally a fan of screens (except Soarin' of course!)... but this was so completely different than I expected! I could literally feel the breathing of the Banshee... feel its wings... and I gasped, yelled, gazed in wonderment, and had all the feels throughout the ride. And the queue... wow! Gorgeous!
And that's a good thing, as wait times have been reported as high as 400 minutes. FastPass is key on this one, folks! Sadly, the FastPass queue cuts out much of the beauty of the standby queue. So, try to wait for it sometime when it isn't 6 hours!
The other new attraction is the Na'vi River Journey. And wow! It is simply beautiful. A gentle boat-ride lets you see much of Pandora in all of its bioluminescent splendor. And at the end, you pass the Shaman ... and that animatronic literally made me say "wow!". The realism was incredible!
And as beautiful as it is by day, it's even more amazing at night!
And then there's the food. The Satu'li Canteen is a quick service restaurant right in Pandora. The restaurant itself is beautiful, and the was quite impressed with the food! I sampled a little of everything from the lunch menu during the preview, and then my husband and I went back for breakfast on opening day.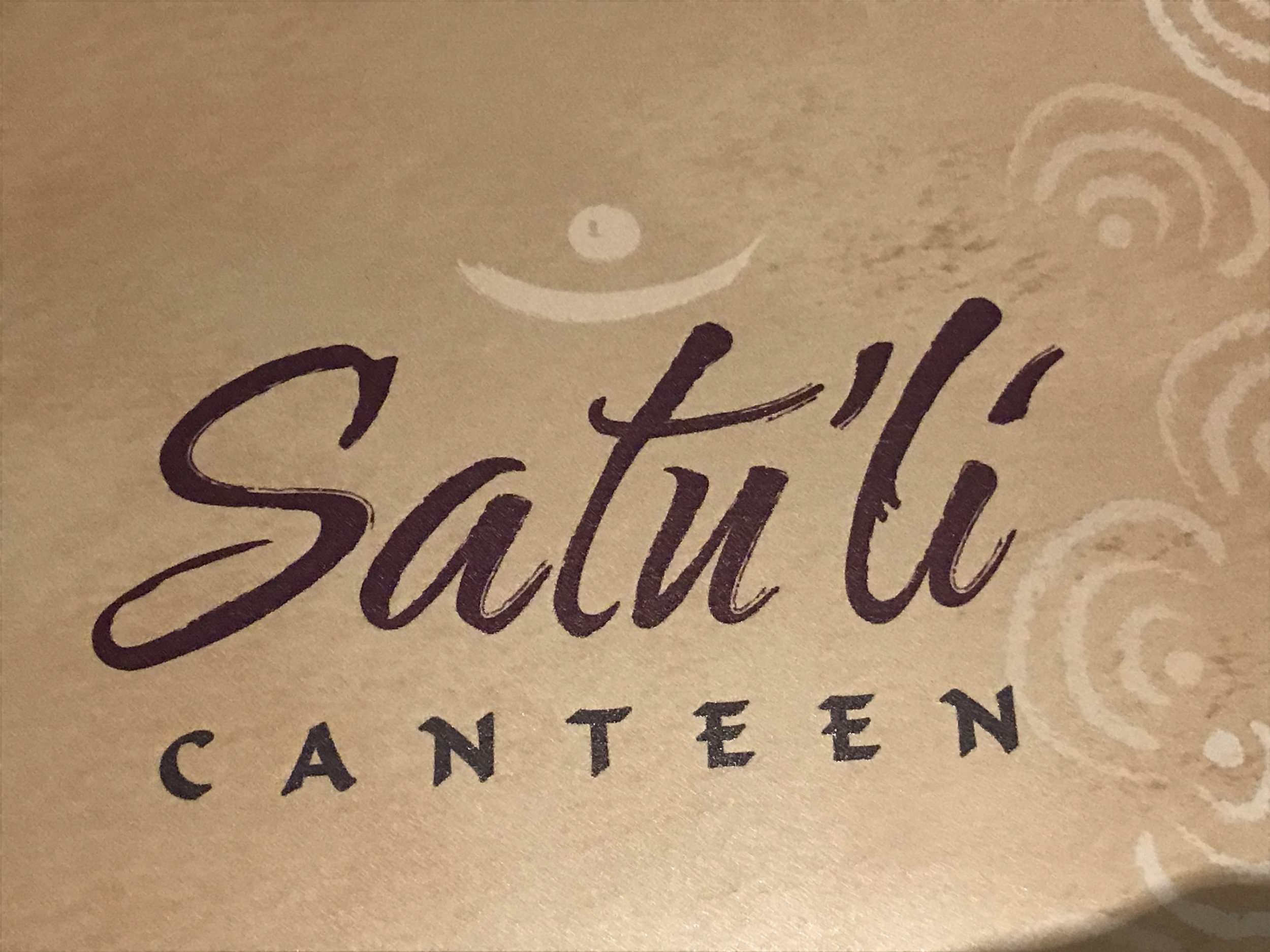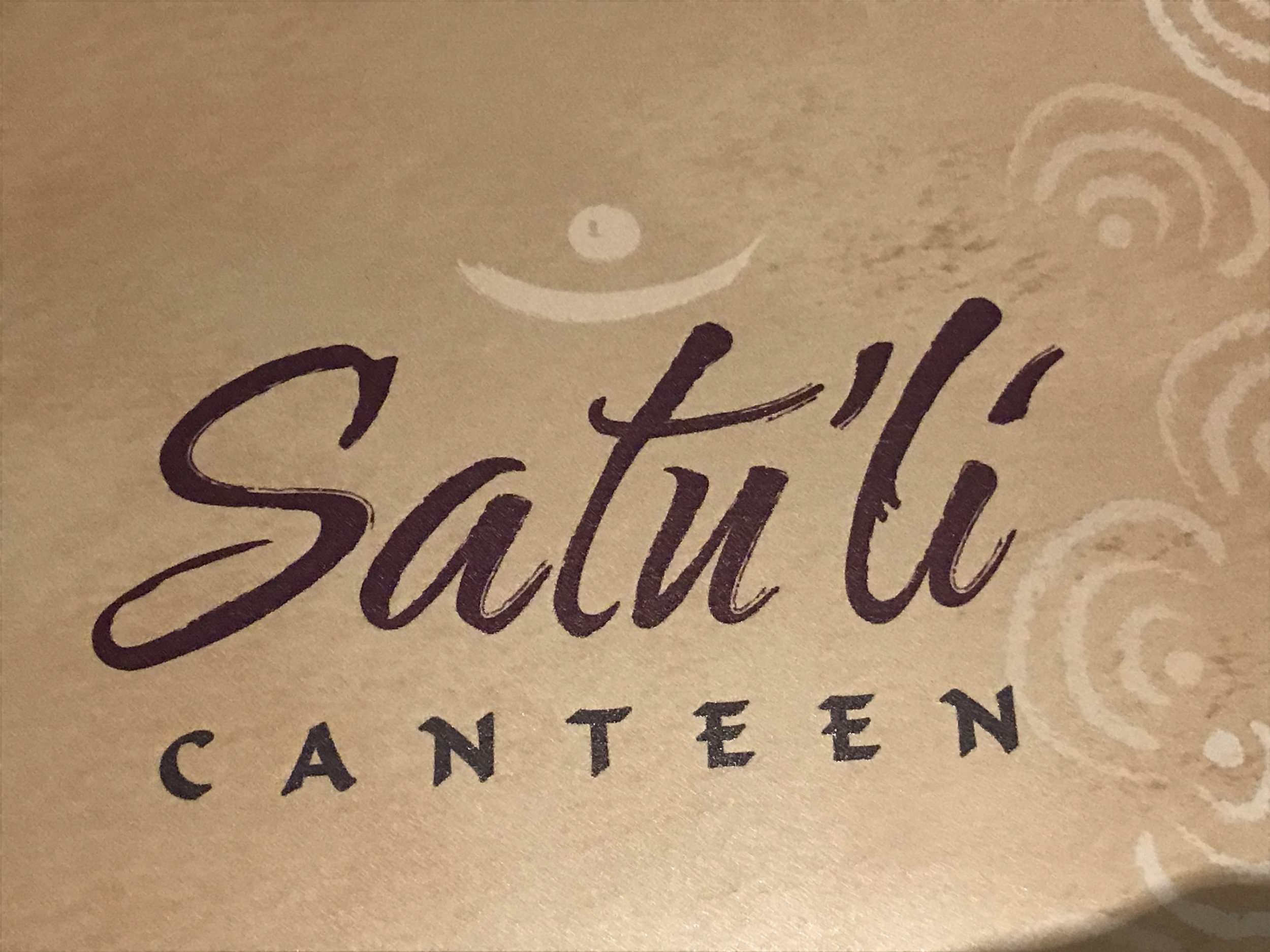 You can even order & pay for your food through your My Disney Experience app, so all you have to do is pick it up! Right now this feature doesn't work with the dining plan, but we did see people taking advantage of it.
There is also a refreshment area called "Pongu Pongu"... which is Na'vi for "Party Party"! I tried the Night Blossom - it was delicious! And pretty....
I also loved the Wind Trader's gift shop and all of the cool merch! And of course, I had to buy a Banshee...
What an amazing experience! If you can, be sure to get down to Walt Disney World to experience Pandora: The World of Avatar! Your Upon A Star Agent would love to help you and give you tips to make the most of your time there!