Anticipation is one of the wonderful side effects of booking your Disney Vacation. You've figured out where you want to stay and how many days you want to go. You've been wise and booked your package with Upon A Star Travel and are taking full advantage of the Concierge service. You've excitedly told your kids! "YAY! We're going to Disney!!" They yell. Now you have to wait- it's the hardest part. It can be especially difficult for kids. When you're little, time moves so slowly. Even High Schoolers feel like they've been in a relationship forever if it lasts from Christmas to Snowball. A fun way to help add to the anticipation and move the time more quickly are Disney Dinners!
A Disney Dinner is a meal themed after a Disney movie. My family started doing this on Friday nights and we count down the weeks instead of the days. It doesn't feel as long to say we leave in 10 weeks instead of 70 days. This gives everyone something to look forward to each week. It also helps us get reacquainted with some Disney movies and characters.
My kids are 11, 13 and 16. We rotate who gets to pick the movie. Then they help plan and assist with cooking the meal to go with it. I can't even explain how wonderful this has been for my family. With school and activities, it's been quality family time. We work together on the menu, including looking up recipes together. We then post the menu on the fridge, a day or 2 before so everyone knows what's planned. Sometime we plan a menu that's similar to the location where the movie takes place- we did a Hawaiian theme for Lilo and Stitch. Sometime we play on words like our Pirates Pizza Party because my husband was craving pizza. My son is autistic and by posting the menu in advance, he knows what is coming and has tried many new foods since we started doing this. He associates it with the movie so it "makes sense". Working one on one with each of my kids has been wonderful, and they've really been great about cooking.
There are several ways to plan Disney Dinners. You can make it simple and pick fun names for simple foods like Playing Card Sandwiches for Alice in Wonderland or "Poisoned" Apple Slices for Snow White. There are some great preschool ideas online (check out Pinterest). You can add activities, coloring pages and decorations. You can even get some Walt Disney World recipes online for your dinners. Make it your own and have fun!
Here are some of our favorites: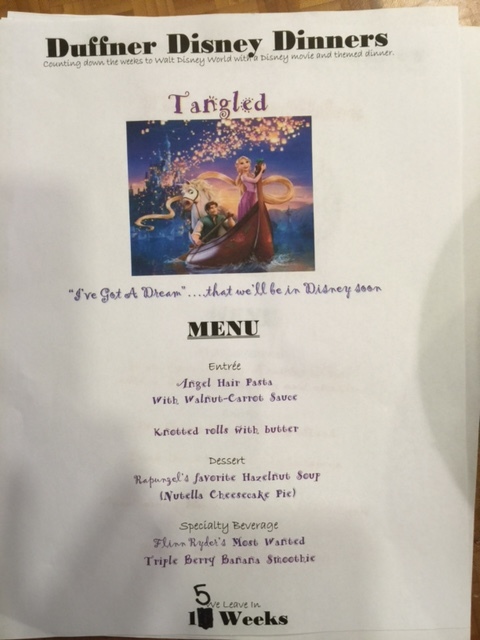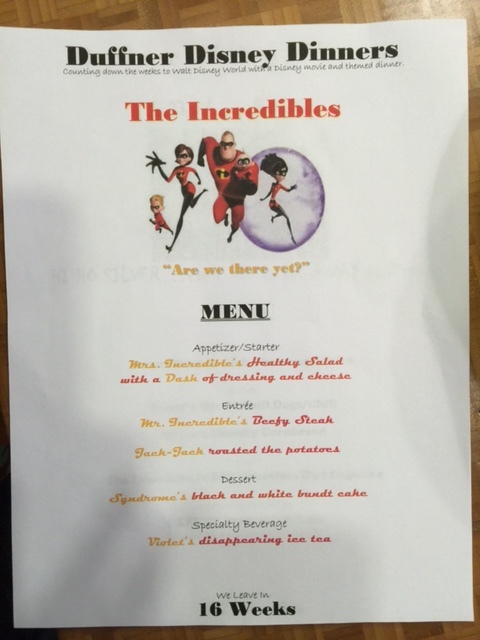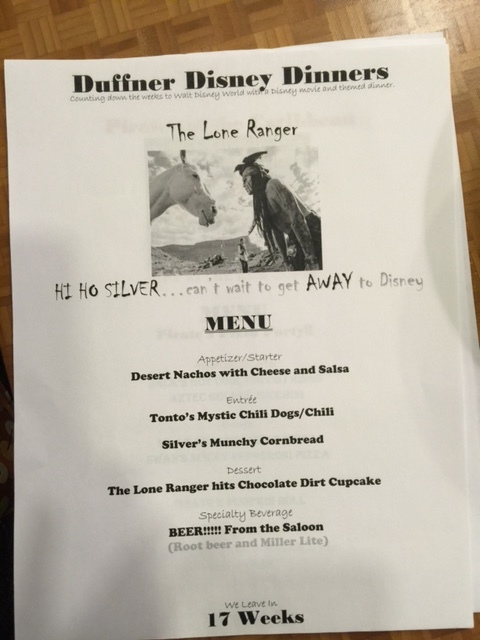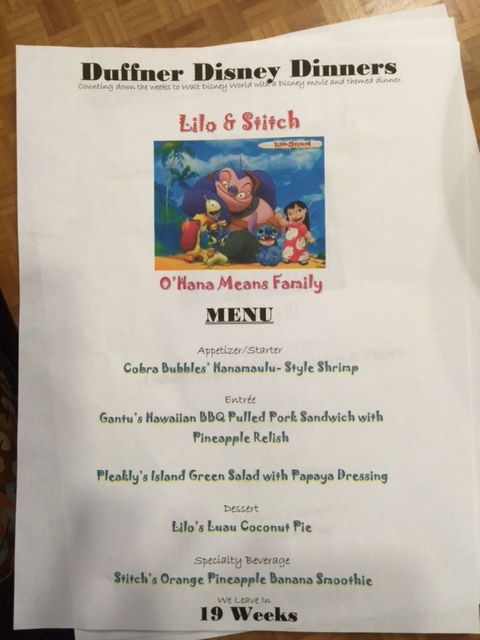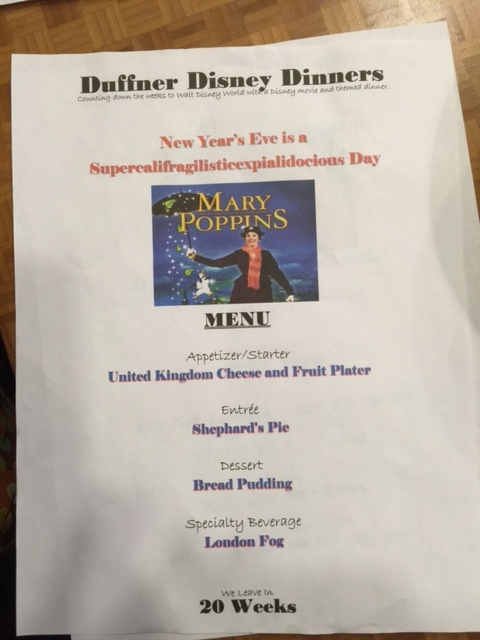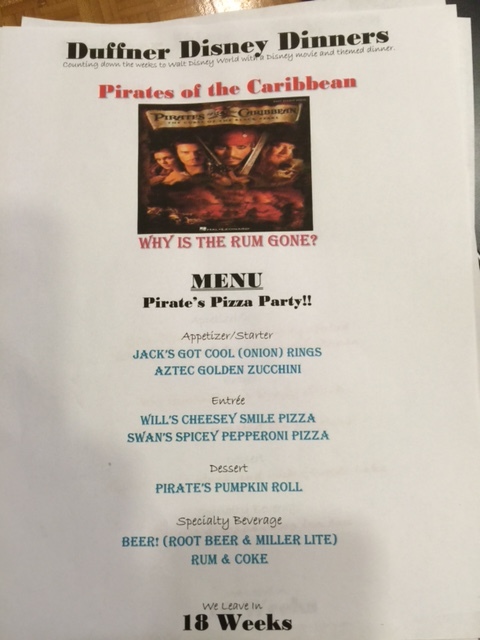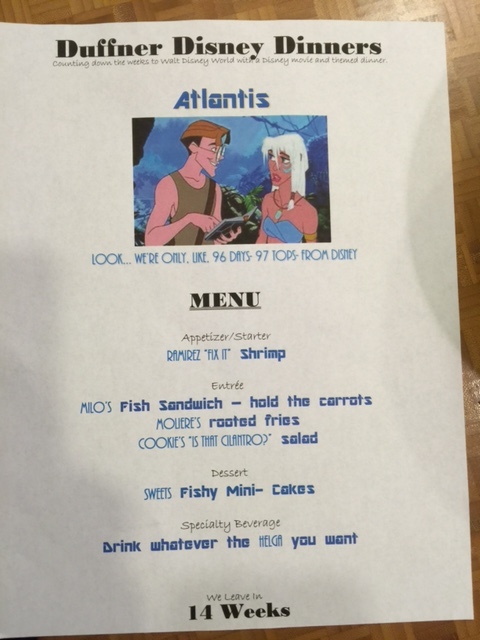 You can follow Carrie on facebook at facebook.com/uponastarcarrie and on Twitter & Instagram @uponastarcarrie.