As fall temps cool down and we start to feel the chill of winter approaching (at least up north!), it's inevitable that we start missing the sun, the warmth... and that "summer" feeling. Not to fear! All-Inclusive season is here!
If you've never tried out an All-Inclusive, it really is a fantastic experience. Not long ago, I posted about my time at Secrets Akumal. This year, I've also visited Hard Rock Resorts, Club Med Resorts, and many other great locations. If you have never been to an All-Inclusive, you may be wondering, "what's the big deal?". Let me show you...
You all know that I am a HUGE theme park fan. I tend to be a very active individual, and I love being an active vacationer. That being said, there are times when it's nice to just have a beach. And some sun. And fabulous service. This is where an all-inclusive comes in.
When you purchase an all-inclusive package, it's just that... inclusive of everything. Food, drinks (yes, alcoholic ones too), entertainment... it's all there. Now as you might imagine, there are different types of all-inclusive resorts, and not all are created equal. That being said, there is a great option for everyone. Whether you want adults-only or family-friendly, we can find a perfect resort for you.
Secrets Resorts are high on my list of loves. I visited two locations in Riviera Maya, and WOW. Top-notch, personalized service, 24-hour room service, adults-only, beautiful amenities... oh yeah, and palm trees. Here are some pictures from Secrets Akumal and Secrets Maroma Beach. Oh - did I mention that Maroma has been consistently ranked among the top 10 beaches? Both are great; Akumal has a great vibe for couples or just friends hanging out -- Maroma definitely caters more to the romantics.
Related to Secrets is Dreams. This would be the family-friendly version... but the great news is, there is absolutely no sacrifice in quality. Check out these pics of Dreams Tulum! Sure, it was cloudy that day, but it was warm, and the spa looked even more inviting as a result!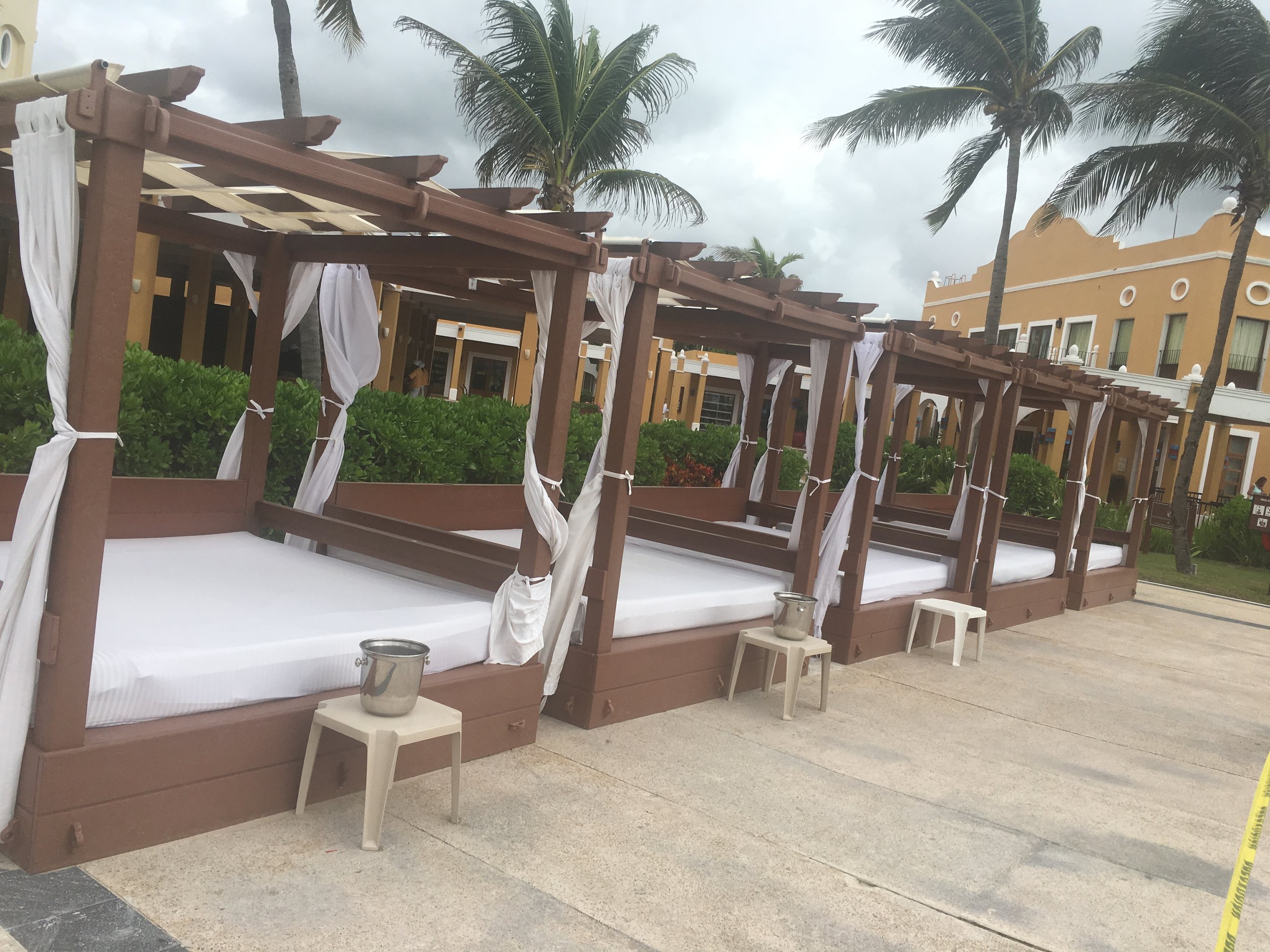 Looking for a little more lively entertainment? Hard Rock Resorts will give you an amazing experience! The best part is, you can go to "Heaven" (adults only) or the "Hacienda" (family).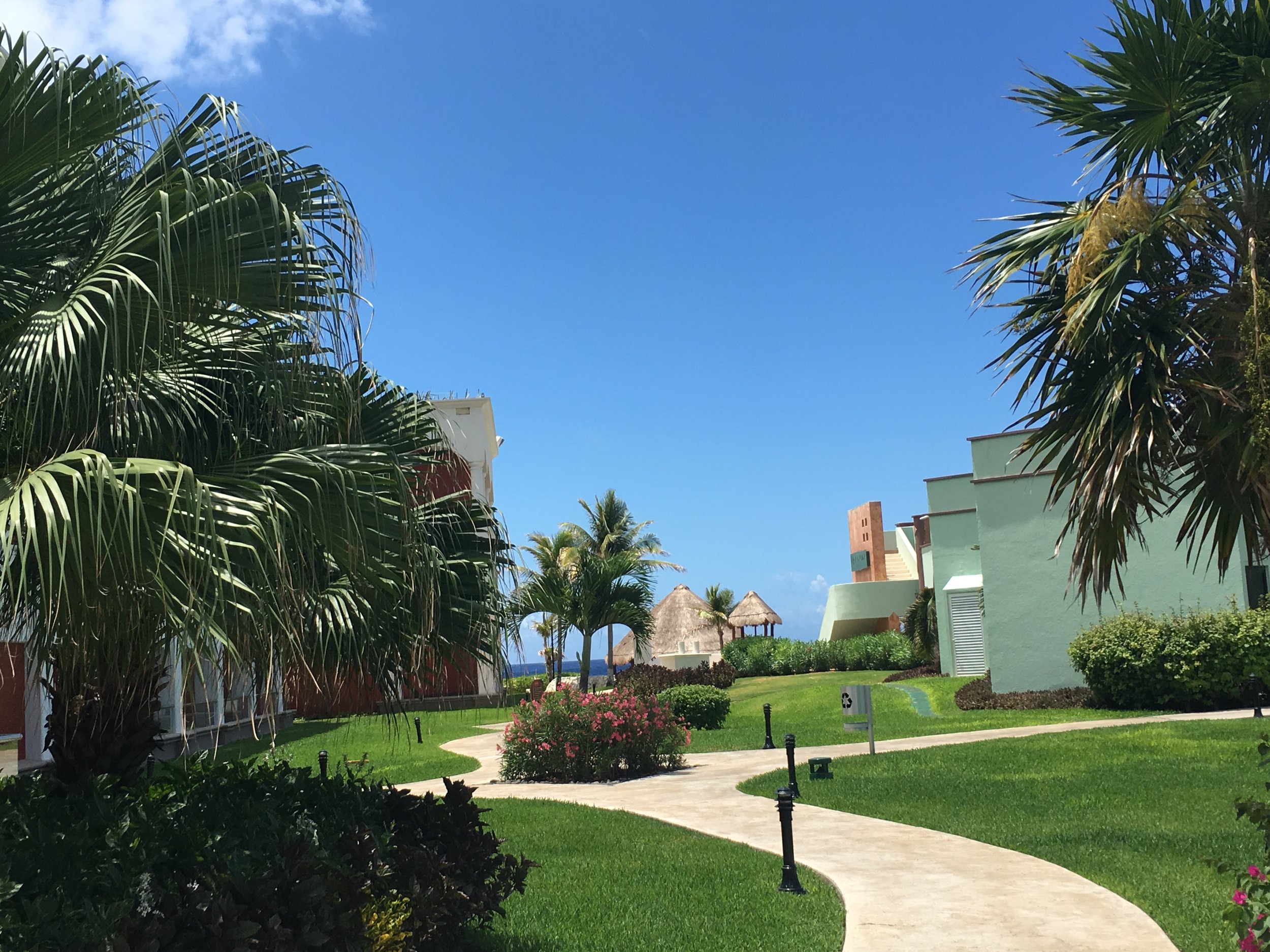 One more mention in Mexico- because I was SO impressed by it! The Valentin Imperial Maya is a family-owned, gorgeous adults-only resort.
Another popular location is Punta Cana. Although it's a newer resort area as compared to Riviera Maya, there are some fabulous places! A popular family place here is the Nickelodeon Resort by Karisma. Top quality + family fun = a great vacation!
Let's head to Jamaica and to a resort name I know you know -- Sandals! There are a lot of beautiful Sandals locations -- this one in Negril has such a beautiful beach! Oh, and by staying Butler Level, you'll get the ULTIMATE pampering experience.
Sandals is a couples' resort, but not to fear - Beaches is the family-friendly answer. And guess what? There is a Beaches Negril!
Ready to hit the beach? Contact us, and we will help you plan the All-Inclusive vacation you've been dreaming of.