On my recent trip to Walt Disney World, I was so excited to experience new dining experiences and shows alongside my old favorites. Today, I'd like to highlight my meal at Tiffins in Animal Kingdom.
Let's start with the name; a "tiffin" is a light meal or packed lunch in South India. Often, a "tiffin" is in a tin bucket. And if you order the bread service, it comes in a replica tiffin!
Now look at me - I'm already into the food! Allow me to back up and show you the beauty of this new dining establishment. You will find it tucked behind Pizzafari on Discovery Island, right near the construction for Avatarland.
The building itself is beautiful. As you can see, there is an outdoor area, the Nomad Lounge, which is a great place to sit and wait while your table is prepared. There is both an indoor and an outdoor area.
The decor inside is beautiful as well.
Tiffins offers a dining package that includes reserved seating at the evening show, which is currently "Jungle Book: Alive with Magic". When Rivers of Light premieres, the package will likely continue to be offered for this experience. When you dine here as part of the show experience, the meal comes with appetizer, entree, dessert, and non-alcoholic beverage.
The menu had a lot of interesting dishes, and among the four of us dining, we had quite a sampling of food! There is a picture of the full menu above, but here is a close up of the dessert menu. :)
And now what I know you really want to see... the food!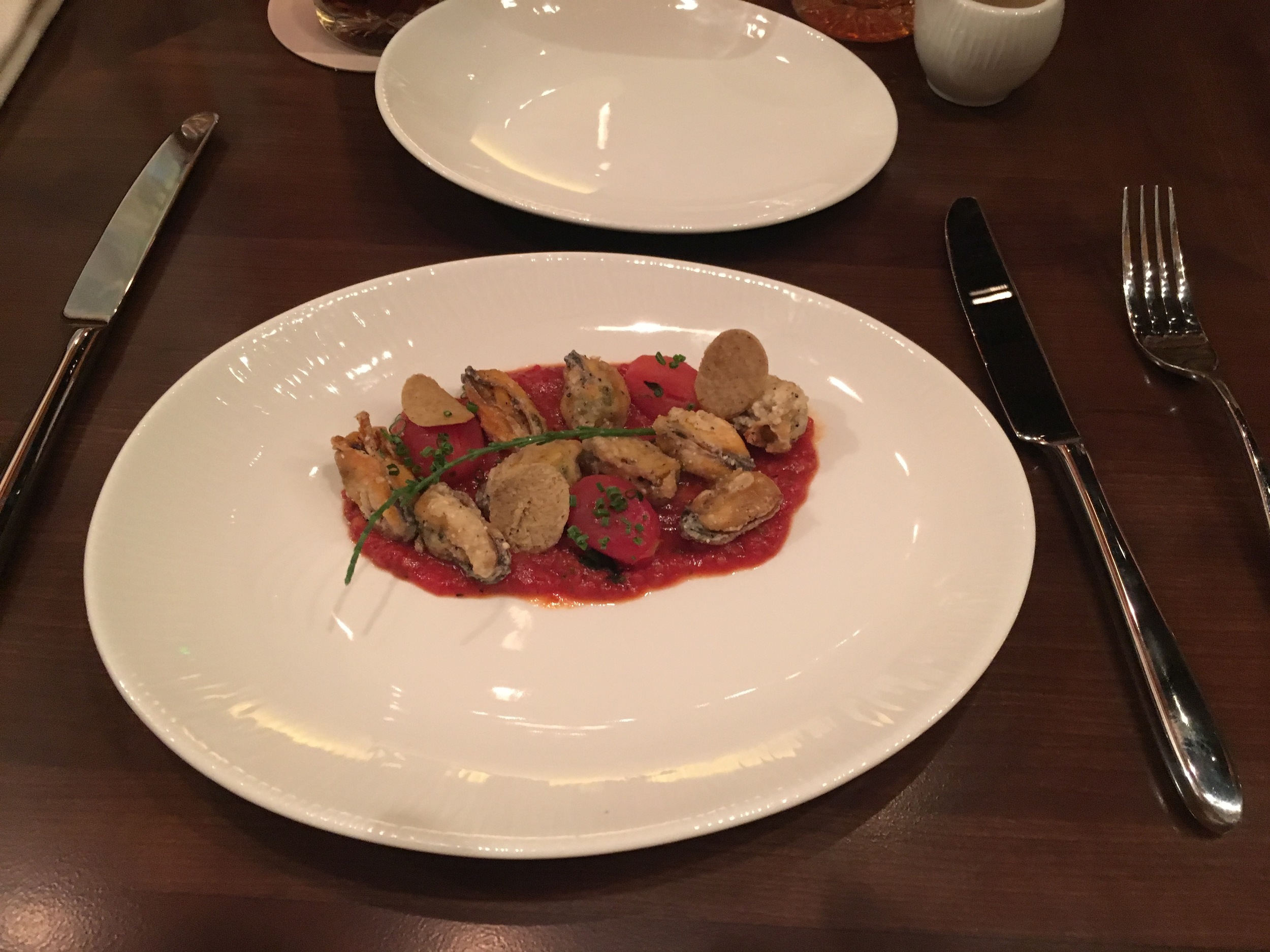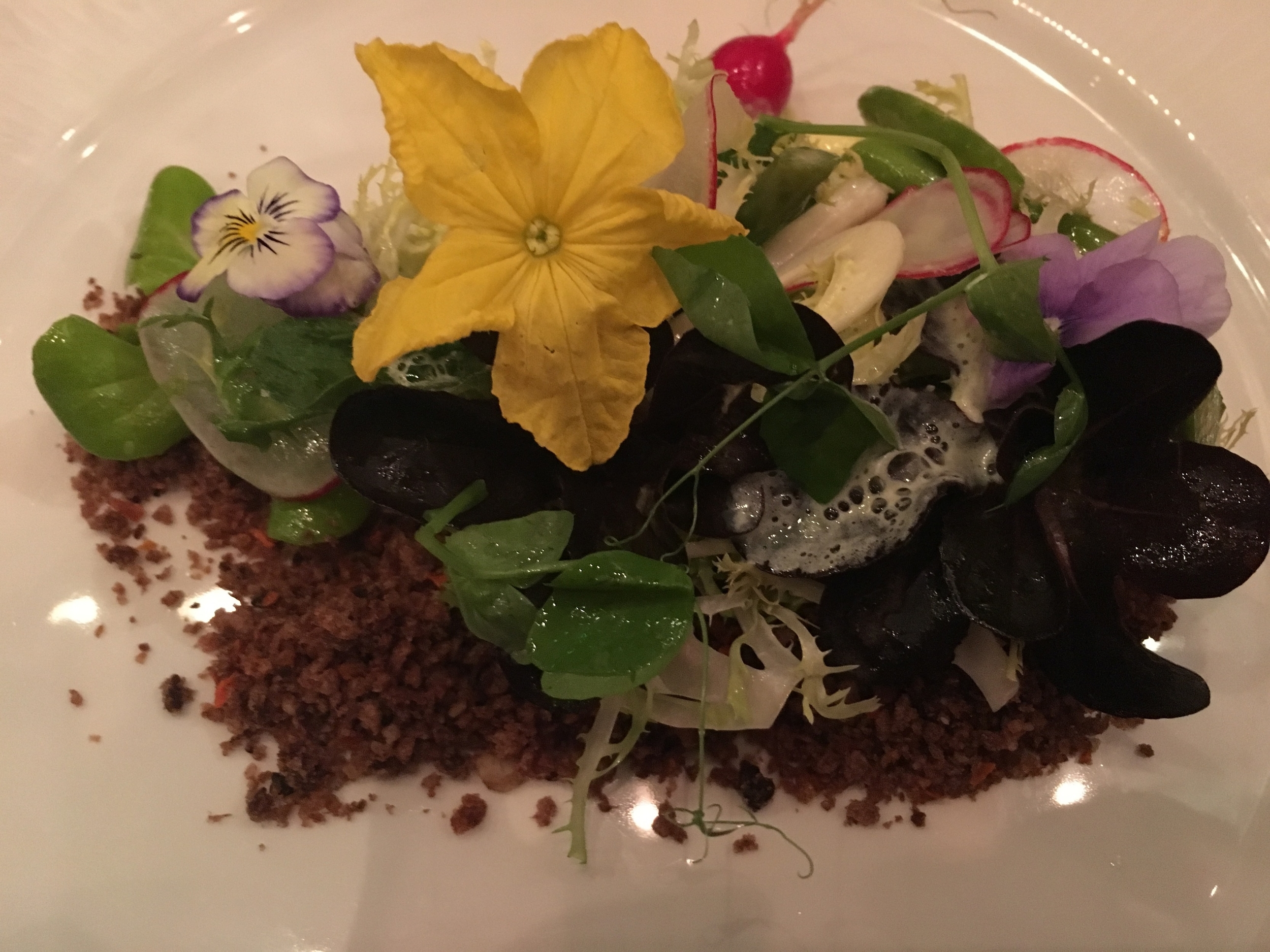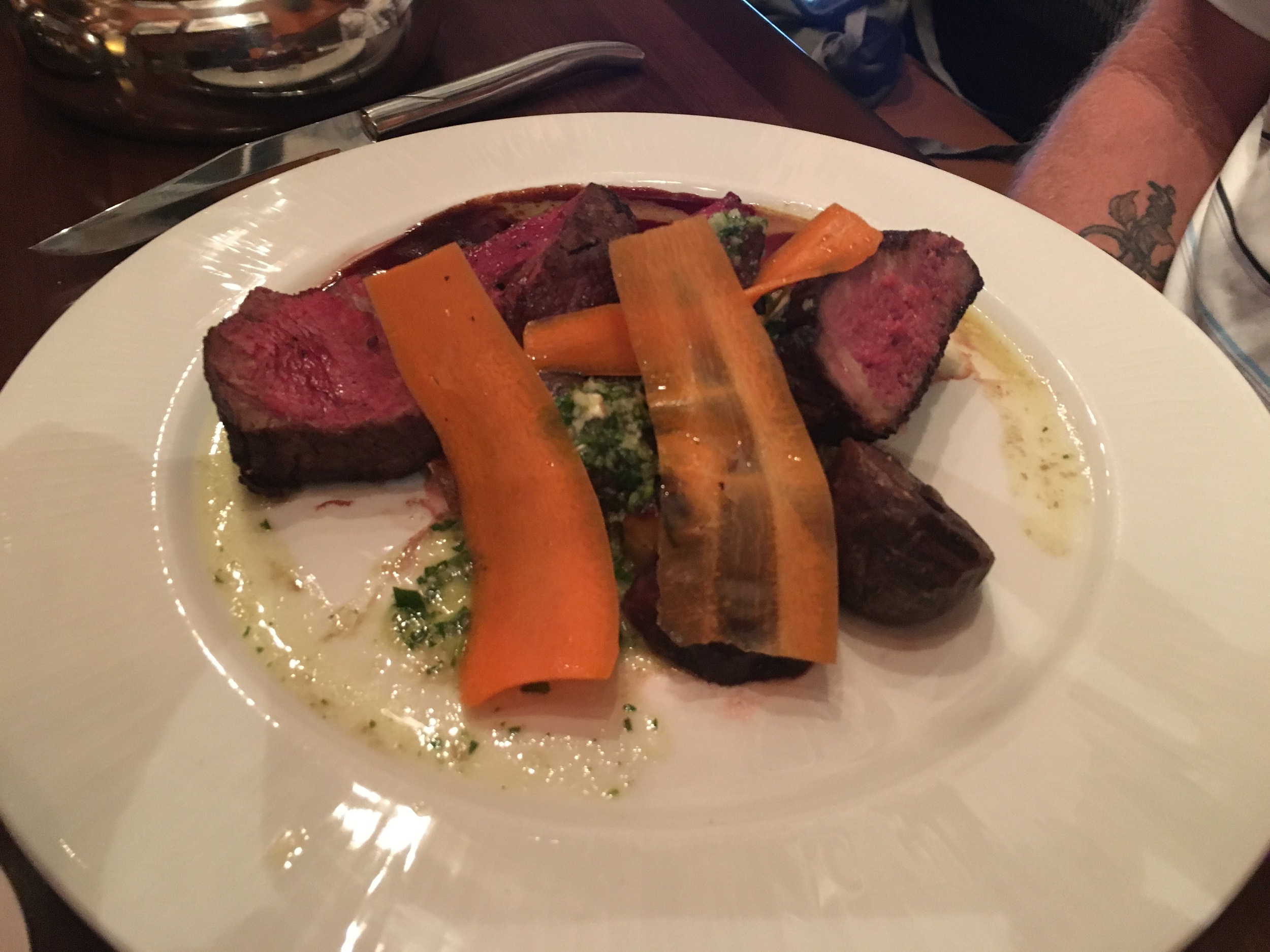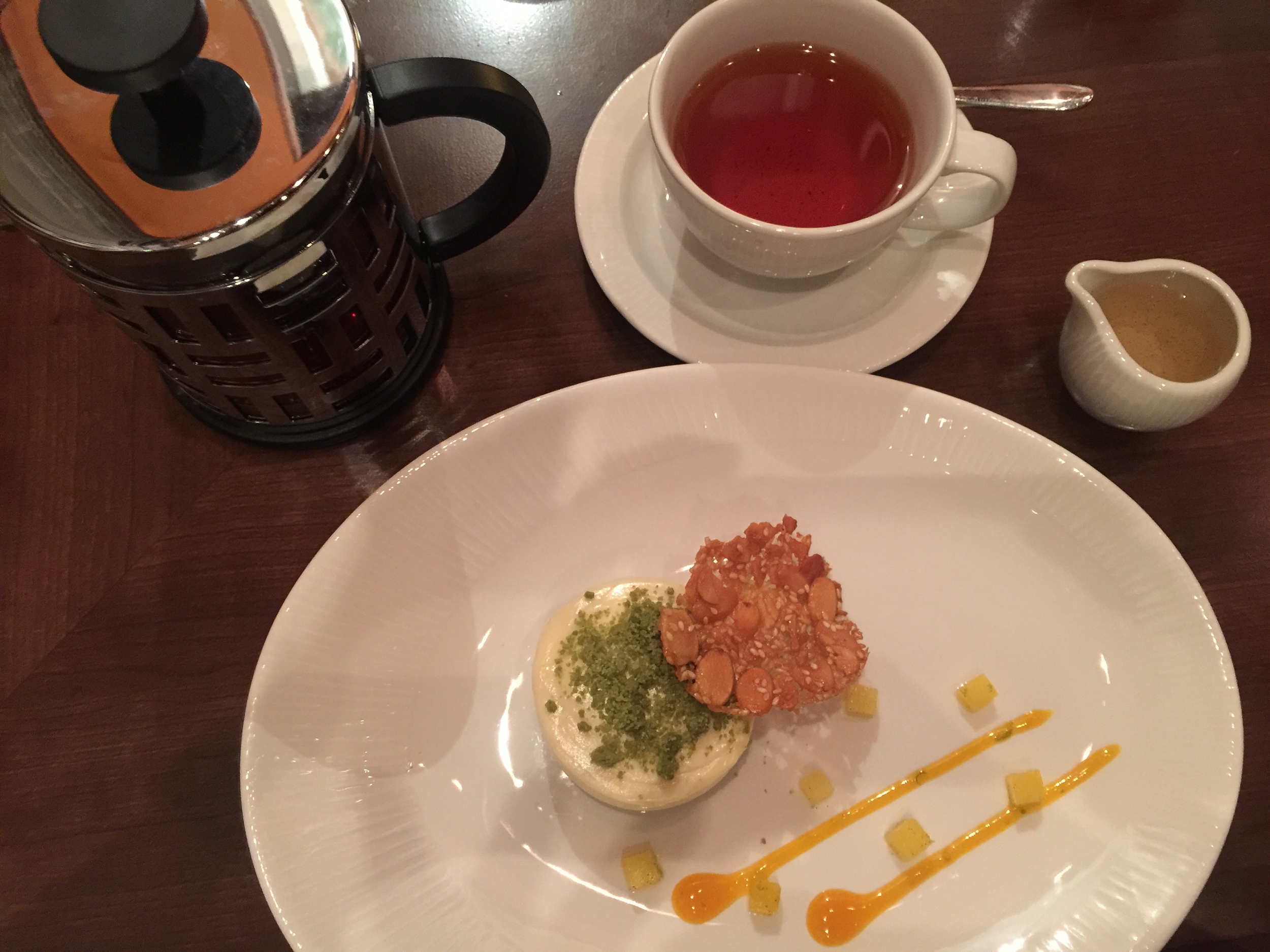 Everyone agreed that their meals were incredible. None of us had complaints with the food, the service, or any aspect of our experience. We would all go back in a heartbeat! I also have to give a shout out to the vanilla bean simple syrup - they gave that to us to sweeten our iced tea, and oh. my. goodness. It was incredible! Tiffins is a signature dining experience, so it requires 2 meal credits on the Disney Dining Plan. At this time, no discounts (Annual Passholder, DVC, etc) are accepted.
Of course, we also got to see the Jungle Book: Alive with Magic Show. While I was disappointed that Rivers of Light hadn't premiered, I must give kudos to the performers of the Jungle Book. I love the timeless music, and the dancers and musicians did a great job. I did a periscope of the performance, which you can watch by clicking this link.
I look forward to dining at Tiffins again, and I am excited to see the new Rivers of Light show as well. I'll be posting again about it once I've experienced it! In the meantime, stay tuned for my review of the Diamond Horseshoe next week!